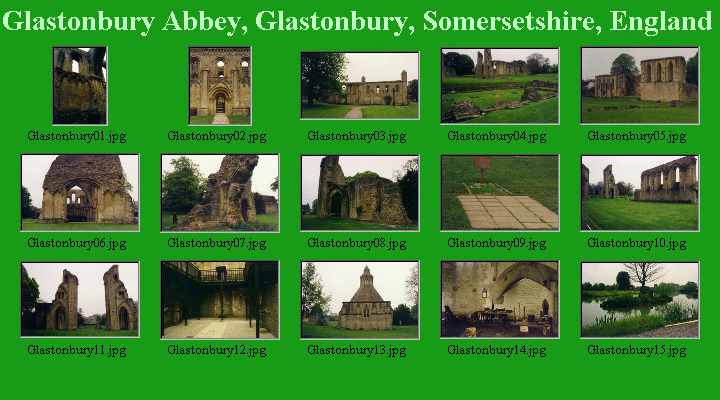 Photos of the ruins of Glastonbury Abbey, taken May 1998. The Abbey was ruined during the Dissolution in the reign of King Henry VIII, in reaction to the resistance of the Abbot.
The Abbey is the reputed burial place of King Arthur - see Glastonbury09.jpg
Click on thumbnail image to see larger version of the image.
All photos ©1998 by Anthony Argyriou